MANILA — The National Book Development Board (NBDB) and the Manila Critics Circle (MCC) awarded a special citation to the monograph titled "The Bicol River Basin Project: Development of Comprehensive Early Warning System for Agri-Fishery Communities" during the prestigious 40th National Book Awards (NBA) held at the historic Manila Metropolitan Theater on May 13, 2023.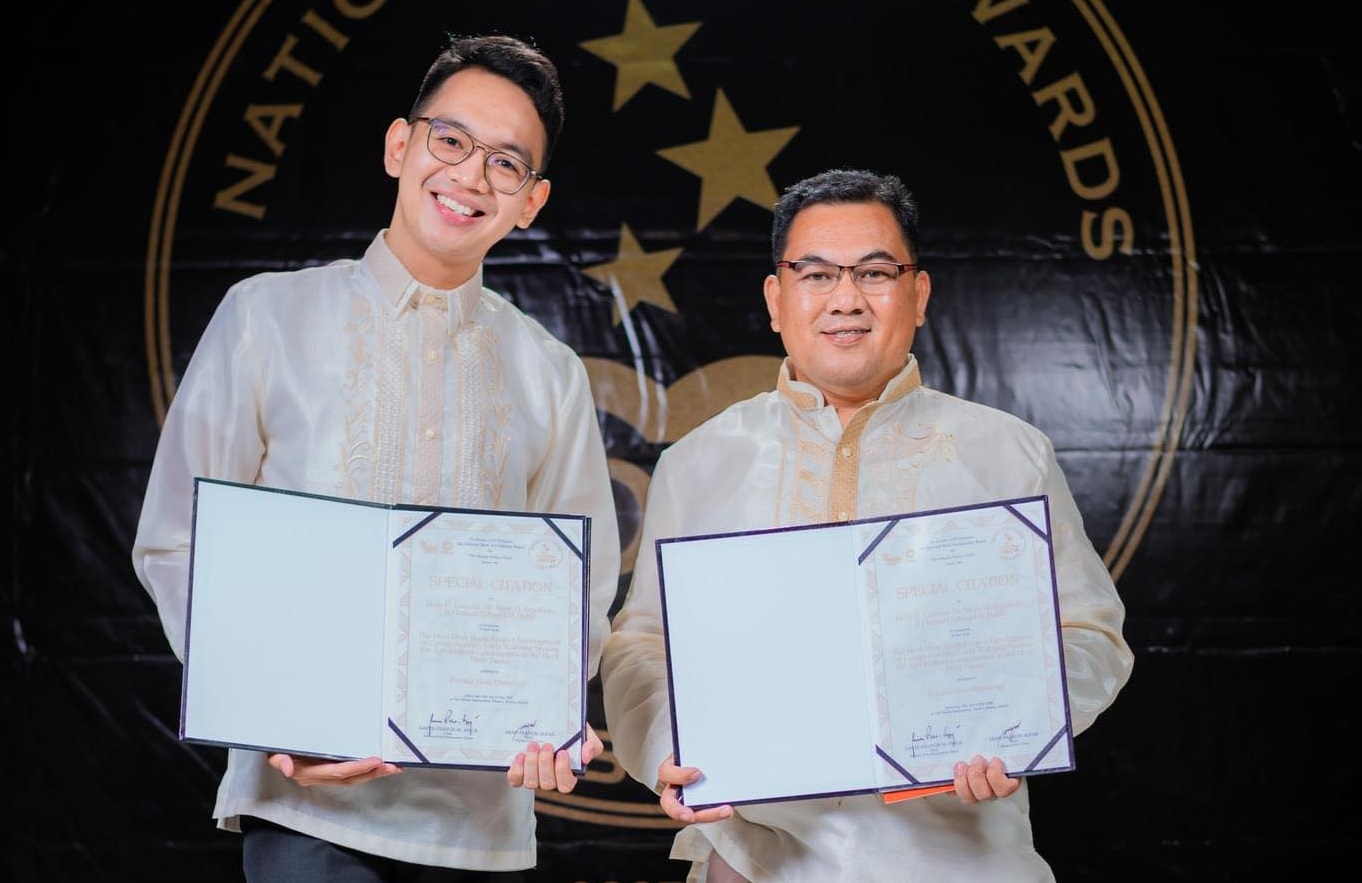 The National Book Awards is an annual prize organized by the NBDB and MCC that recognizes excellence in book publishing in the Philippines and celebrates the people behind it. This year's 40th cycle received 213 title nominations across 29 categories, covering three languages: English, Filipino, and Ilocano. The categories are grouped into Literary, Non-Literary, and Design, honoring not only authors but also cover designers, layout artists as well as publishers.
Among the outstanding finalists in the Science category, "The Bicol River Project" stood out as the only book to receive a special citation. The NBA is primarily a literary award, making it all the more remarkable for a book with mainly scientific content to receive recognition.
Despite falling short in clinching the coveted Best Book in Science Prize, the book authored by Laureta, Regalado, and Baldo was awarded special citation "…to recognize the scope of its contribution to Science". The book's "…participative and inclusive approach to sustainability and resiliency...", was acknowledged by the awarding body.
The awarding ceremony, the first to be held onsite after the pandemic, was graced by prominent figures from the literary and publishing industry most notably by Palanca Hall of Famer, Dr. Isagani Cruz. Laureta and Regalado were present at the event to receive the special citation for their work.
Briefly, the book presents a shared stakeholder experience in climate and disaster-resilient development, emphasizing the importance of local agricultural resiliency. Its insights into the region's natural resources and unique challenges can guide policymakers and development practitioners in designing sustainable solutions that can lift the region out of poverty and enhance its resilience to natural disasters.
Last year, it can be remembered that this same book title was also awarded the prestigious Outstanding Book/Monograph (OBM) Award by the National Academy of Science and Technology (NAST). Its recognition by the NBA and the NAST is a testament to its contribution to the field and provides valuable insights into understanding and developing the region and the country as a whole.
The book was published by Partido State University Press in 2021.