Research report "The Bicol River Basin Project: Development of Comprehensive Early Warning System for Agri-Fishery Communities" authored by Ricky P. Laureta, Diomerl Edward B. Baldo and Ric Ryan H. Regalado was recognized as this year's Outstanding Book/Monograph (OBM) given by the National Academy of Science and Technology (NAST). The OBM Awards, according to NAST, are given annually for books and/or monographs published by Filipino publishers based in the Philippines within five years preceding the award with majority of the authors of publication being Filipinos. The awardees received a plaque of recognition and a cash prize of Twenty-Five Thousand Pesos (Php 25,000.00) given during NAST's 44th Annual Scientific Meeting held last July 13 and 14, 2022 at The Manila Hotel.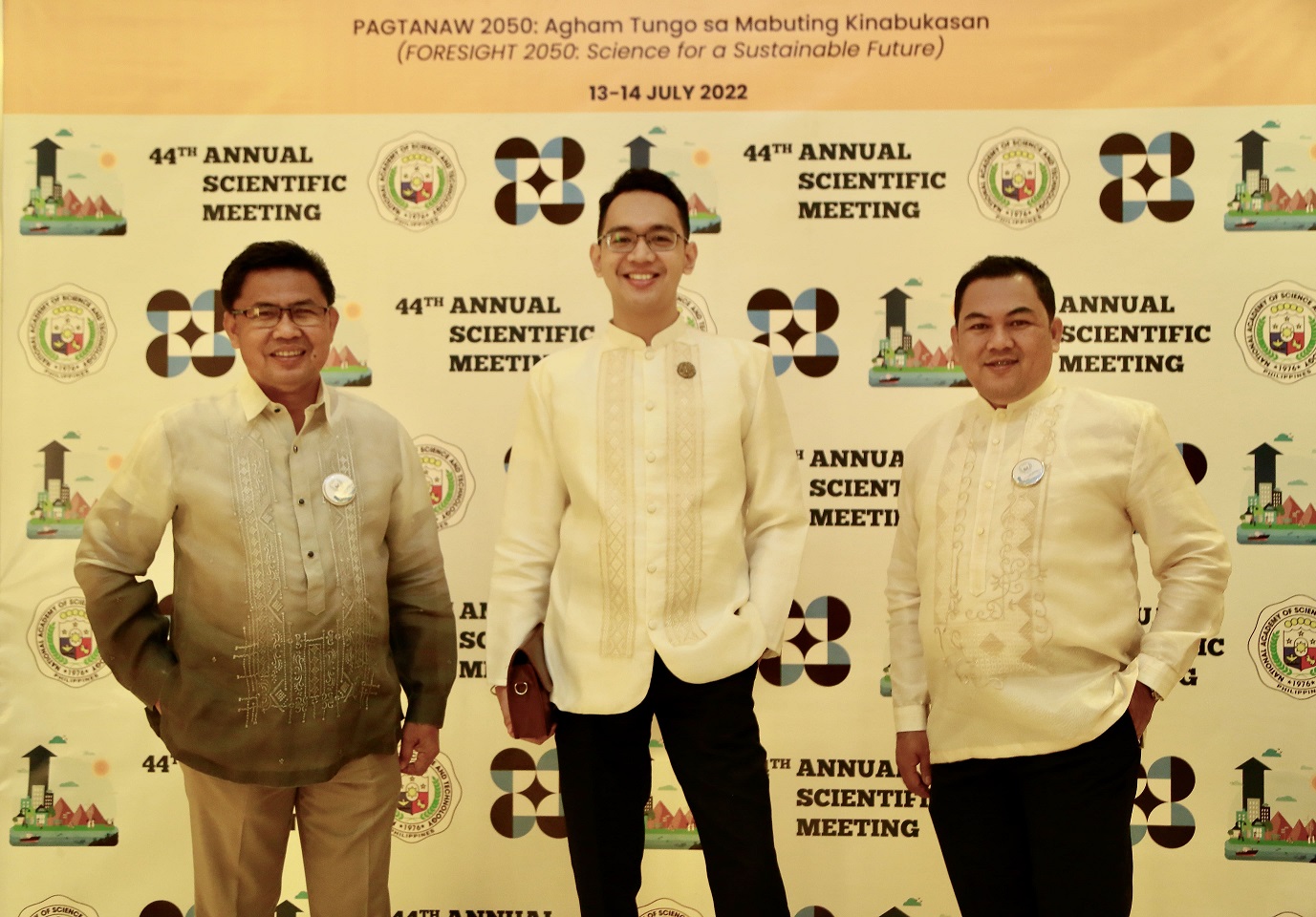 The book was published by Partido State University with ISBN 978-971-9911-69-2. It comprehensively traces primarily on developing comprehensive early warning mechanisms to support marginalized agri-fishery communities coping against decreasing agricultural productivity brought about by the changes in the climate.
Dr. Laureta, the team's project leader extended his gratitude to Department of Agriculture Regional Field Office V, for entrusting the team with 4.4-Million worth of research grant, with its objective to substantiate shared stakeholders' experience in climate and disaster-resilient development.
"We fervently hope that the findings of this work will reach the desk of our political leaders and be regarded as a guiding compass in the drafting and implementation of projects for our hardworking farmers in the noble aim of ameliorating regional poverty and achieving shared climate consciousness. We believe that policies should be anchored from findings of scientific research." Laureta added in an interview.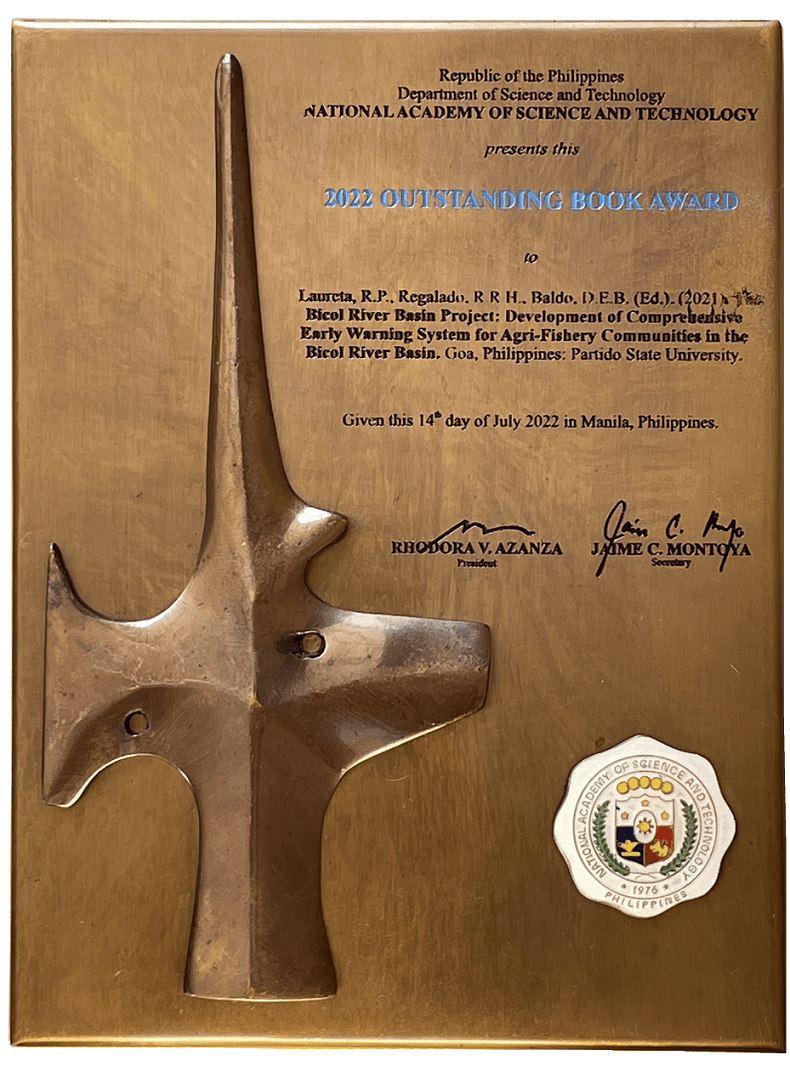 This plausible achievement marks an important history and milestone as the University's first recognition from the esteemed award-giving body in many years. The authors highlighted that they share this pride with the entire ParSU community.
NAST is the country's highest recognition and scientific advisory body under the helm of the Department of Science and Technology. The entries for the said award were judged based on the merits of quality and originality of the content, contribution to science and technology, clarity of presentation, and thoroughness of the documentation. (Eunice SB. Malate- PasSU Caramoan)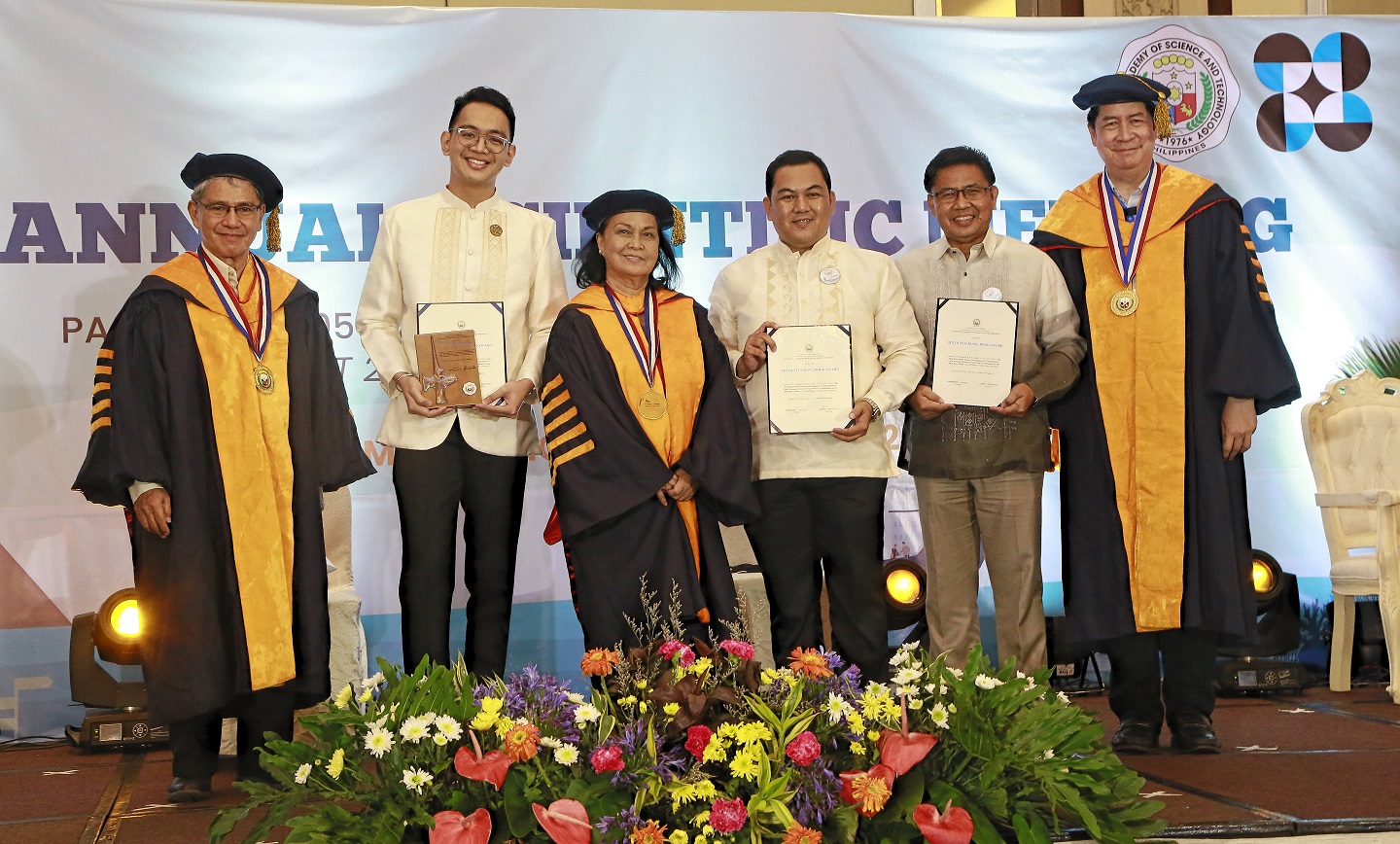 (From left: NAST Vice President Acd. Fabian M. Dayrit, Mr. Ric Ryan H. Regalado, NAST President Acd. Rhodora V. Azanza, Dr. Ricky P. Laureta, VP for Administration and Finance Dr. Arnel B. Zarcedo, and Acd. Jaime C. Montoya, Secretary and Chair of the Health Sciences Division of NAST and PCHRD Executive Director) Photo courtesy of Henry De Leon of DOST-STII.